Silo City Apartments
Community

Location

Buffalo, NY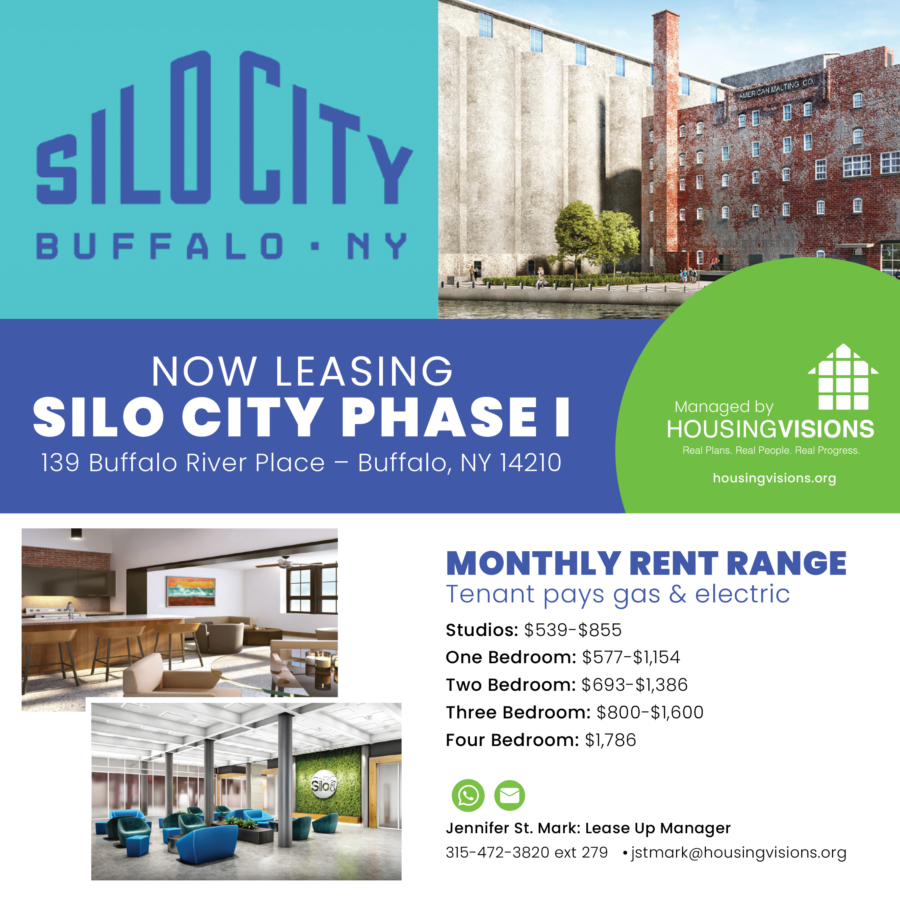 Housing Visions is now the official Property Management company for Silo City in Buffalo, NY. Project applications will be made available to all persons inquiring about units. A waitlist will be maintained following a virtual lottery on July 31, 2023 at 11AM on Housing Visions Facebook Page (www.facebook.com/housingvisionsorg) and applicants will be selected from the wait list in chronological order of the lottery results.
The initial application period will close at the time all units are occupied and applications will be continuously reviewed thereafter.
Applicants will receive prompt written notification of wait list status, approval and or rejection of their rental application.
Correspondence referencing rejection will list the right to appeal.
Property Features
Indoor Park

Atrium

Wellness Center

Resident Lounge

Fitness Center

Off Street Parking

Central Air Conditioning

Stackable Washers & Dryers (in Unit!)

Cable Ready

Appliances
For an application please contact Jennifer St. Mark at jstmark@housingvisions.org