Real Plans. Real People. Real Progress.
---
Current Footprint
Housing Visions is a not-for-profit Developer, General Contractor, and Property Manager with a mission to be the catalyst for sustainable positive change in neighborhoods through real estate development and community collaboration.
 Formed in 1990 to stabilize the east side of Syracuse, Housing Visions has since expanded to 14 other cities in Upstate New York and Pennsylvania where more than 1,500 units of affordable housing and almost $400 million in community investment have improved countless lives and neighborhoods. 
Impact Highlights 1990-2021
Winston Gaskin Homes
Winston Gaskin Homes (WGH) is a scattered-site neighborhood preservation project that substantially rehabilitated 20 buildings that were part of Housing Visions' earliest neighborhood development projects. WGH consists of 66 units of affordable family rental housing with 20 units reserved for the special population of homeless victims of domestic violence and their families with services provided by the YWCA of Syracuse and Onondaga County. The YWCA has also been awarded an operating subsidy for the units by Empire State Supportive Housing Initiative.
LOCATION: SYRACUSE, NY
INVESTMENT: $20.7 MILLION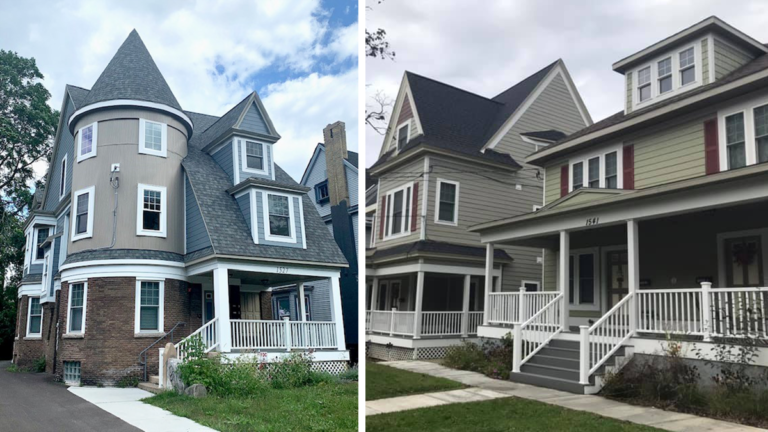 Endicott Square
Endicott Square is an adaptive redevelopment of the underutilized former Henry B. Endicott School into residential housing in Endicott, NY. The Endicott Square project created 61 quality, affordable housing units within the existing 77,000± square foot building. By rehabilitating this site into residential rental units, Endicott Square has addressed unmet residential demand, and improved the quality of life for residents and neighbors. Seven of the units are fully accessible and adapted for person(s) who have mobility impairment, and three units are adapted for person(s) who have hearing and/or vision impairment. 
Housing Visions believes that everyone deserves safe, quality, energy-efficient affordable housing and is partnering with the YWCA of Binghamton/Broome County to set aside fifteen of the units for families at risk of homelessness. Supportive services for these will be provided by the YWCA.
LOCATION: Endicott, NY
INVESTMENT: $22.1 MILLION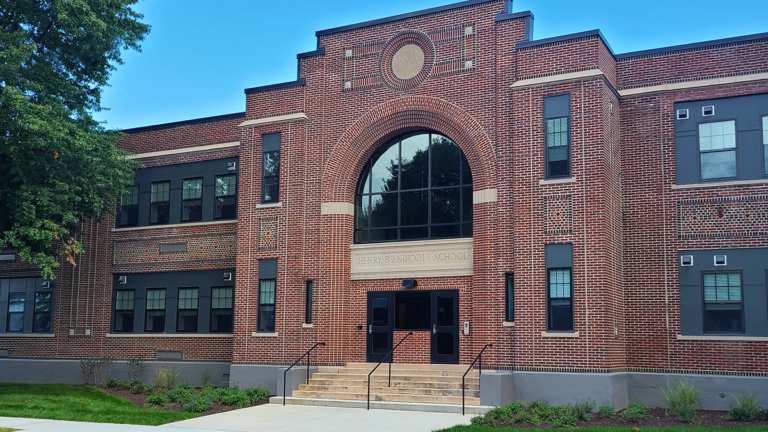 Harbor View Square
Harbor View Square is one aspect of a larger Oswego Harbor revitalization effort spearheaded by the City of Oswego. These efforts will enhance the aesthetics of the harbor, entice exploration of downtown and bring new people and investment in to the City of Oswego while mitigating environmental health risks. The project provides a transformational and unique mixed-use development.
Harbor View Square includes a 5-story structure containing 57 rental units of modern, high quality urban living space with approximately 10,000 sq. ft. of commercial space. There is also three, 2-story structures with 18 townhomes.
LOCATION: OSWEGO, NY
INVESTMENT: $26.3 MILLION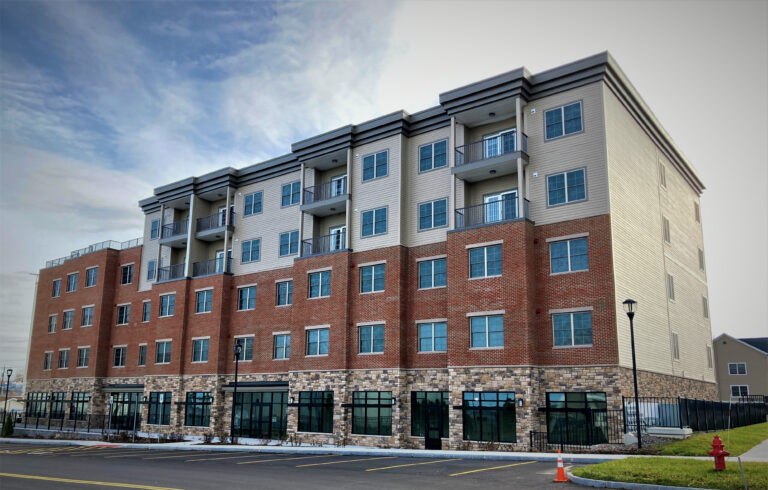 Northwoods
The Northwoods housing development will be constructed on a 12.98 vacant parcel off of Tom Miller Road, west of the Adirondack Northway. The site will consist of 5 new construction buildings; 4 buildings will house a mix of 1, 2 and 3 bedroom units. The 5th building will serve as the community building and will house offices for Behavioral Health Services North (BHSN) to offer support services to tenants. By developing this site into residential rental units, Northwoods will address unmet residential demand and improve the quality of life for residents and neighbors. There will be 8 fully accessible units that will be adapted for persons with mobility impairment; additionally, 4 units will be adapted for persons with hearing and/or vision impairment. Residents will have access to a laundry facility, bulk storage, a community room, onsite property management staff and other amenities including off-street parking.
LOCATION: PLATTSBURGH, NY
INVESTMENT: $24.1 MILLION